November 25, 2015
Welcome to Our Online Office!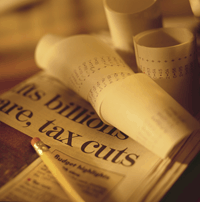 Dear Clients & Friends,
We thank you for your continued patronage. We enjoyed meeting with you and hearing about how you and your families continued to flourish in 2014. As we continue to wrap up the 2014 tax returns, we must also begin studying the changes which will effect us all in 2015. As a result, you will find our current hours of operation listed below. While we are available outside these hours, by appointment, educational seminars and client visits take us away from the office frequently. Please call before dropping in outside these hours to avoid a wasted trip.
Off Season Hours of Operation:
Monday, Wednesday & Thursday 10:00 am to 5:00 pm.
Other Hours by appointment.
Drop off service available during regular business hours. If you have questions to discuss with Kathy when you come in, please schedule an appointment to avoid any disappointments.
Please contact us immediatedly should you receive any correspondence from any taxing agency. Many times computers will spit out erroneous notices as they try to match up your information received on the tax return, with information returns received by other agencies. A timely response is always your best first step in resolving this type of issue.

Half a healthy and prosperous summer.
Sincerely,
Kathy Jindra