December 6, 2016
Welcome to Our Online Office!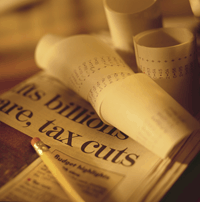 Dear Clients & Friends,
Thank you for your patronage this tax season.
Please remember we are here to assist you with any notices you receive regarding any return we have prepared for you. If you receive a notice, please call us immediately. For best results, if any item on your return is in question, a prompt response is needed.
Off Season Hours of Operation will be:
Monday & Wednesday 10:00 am to 5:00 pm (walk-ins welcome from 10-3)
Tuesday & Thursday Appointments available. I am generally here from 10-5, but the office will be unattended whenever I attend a continuing education seminar. This interruption in service enables me to stay on top of current changes that may affect your tax planning. Most of the sessions I attend will fall on a Tuesday or Thursday.
Friday & Saturday By appointment only. No definite hours unless scheduled in advance.
Sincerely,
Kathy Jindra
Please contact us immediatedly should you receive any correspondence from any taxing agency. Many times computers will spit out erroneous notices as they try to match up the information reported on your tax return, with information returns received by other agencies. A timely response is always your best first step in resolving this type of issue.