May 25, 2016
Welcome to Our Online Office!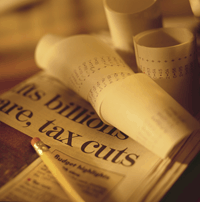 Dear Clients & Friends,
Happy New Year!
It is that time again. Laurie and I are looking forward to seeing you all again soon. The IRS will begin processing returns on January 19th. If you would like an organizer to help you gather your information, please let us know and we will get one out to you.
Tax Season Hours of Operation will be:
Monday & Wednesday 9:00 am to 6:00 pm
Tuesday & Thursday 9:00 am to 7:00 pm
Friday & Saturday 9:00 am to 5:00 pm
Other Hours by appointment.
Drop off service is available during regular business hours. If you have questions to discuss with Kathy when you come in, please schedule an appointment to avoid any disappointments.
New clients can make appointments before April 1st. This is intended to allow ample time for locating necessary prior year information.
Please contact us immediatedly should you receive any correspondence from any taxing agency. Many times computers will spit out erroneous notices as they try to match up the information reported on your tax return, with information returns received by other agencies. A timely response is always your best first step in resolving this type of issue.
Sincerely,
Kathy Jindra