Welcome to Our Online Office!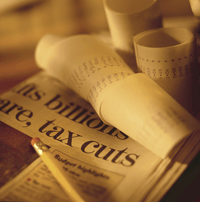 Dear Clients & Friends,
Happy New Year Everyone!
The IRS and the state of Ohio have announced January 24th as the start of the filing season. Not all forms will be available for processing at that time, and as in recent years, returns containing refundable tax credits (EIC and the Additional Child Tax Credit) can not be processed before mid February with those refunds being not being released until early March.
Please make sure you wait until you have all your tax documents before bringing in your tax information, to avoid the need to amend the returns later, or communications from the IRS regarding the filing of an incomplete return.
Contact the office if you need to be set up on the Verifyle system for easy document delivery.
January 1-16 hours:
Monday - Friday 10:00 am to 3:00 pm
January 17 - 31
Monday - Friday 9:30 am to 5:00 pm
Other hours by appointment.
Sincerely,
Kathy Jindra
Please see the links page to access client file sharing through Verifyle. If you do not have an account on this system, please contact the office to provide us with the best email address to get you started.